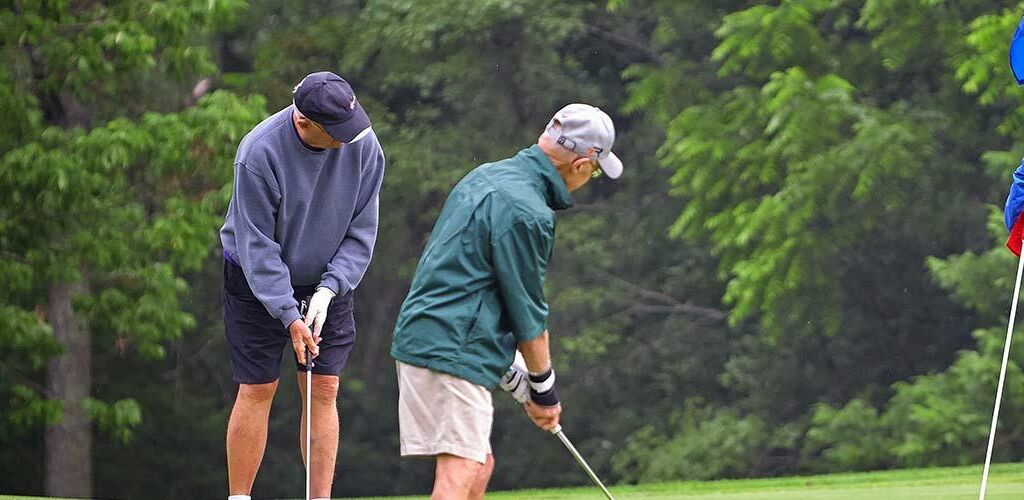 Deer Creek State Park Golf Course
Designed by Jack Kidwell and open since 1982, our 350-acre Deer Creek golf course is diverse and exciting for golfers of all skill levels. Deer Creek's pastoral setting invites you to relax and really enjoy your game. Our carefully manicured greens are smooth and true, and our long fairways and challenging greens will bring out the best in your game. Our 18-hole course has level terrain that appeals to golfers who prefer to walk. Four par 3s guarded by water and trees, ten lengthy par 4s, and four par 5s combine to create an enjoyable golfing experience. Forty-six sand traps, 10 ponds and maturing trees flank the plush bluegrass fairways that lead up to undulating bentgrass greens.
Course Details at a Glance
Golf Course Rates
Pro Shop
Practice Facilities
Other Amenities
Season Passes
Golf Pro Shop
In addition to the gift shop, visit the Pro Shop for a full line of golf equipment and apparel. Season passes and gift certificates are also available. Please contact Golf Pro Shop at 740-869-3088 for additional assistance.

Golf Outings
See our golf outings page here! We can also cater a great meal at the finish of your outing!

Ready to Tee off?